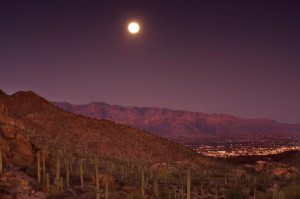 At Tucson Investment Planners, Inc. we understand that clients' biggest fear regarding retirement is running out of money. We help take the worrying out of the planning process through knowledge and preparation for life's many possibilities. We guide you to make the hard decisions simpler by educating you on the choices and the many options that are available to you. We don't want you to just retire; we want you to retire well.
Our Services
Pre-retirement and retirement income planning
Lump sum distribution planning – 401(k), IRA, SEP-IRA, inheritance
Tax planning with Thomas E. Scott, CPA and area estate planners
Estate, asset protection, and legacy planning with area law firms
Long-term care planning with the Independent Planners Group
We believe financial well-being extends to all areas of life, and will coordinate your financial planning issues with other professionals, such as accountants and attorneys. We also have deep roots in the Tucson community with experience working with all types of business professionals, including home maintenance.
Retirement Planning
At Tucson Investment Planners, Inc., we guide you in making decisions to help ensure your retirement expenses will be covered. Whether you are planning for or already enjoying retirement, we develop solutions to meet your needs. We provide pre-retirement and retirement income planning, lump sum distribution planning (including 401(k), IRA, SEP-IRA), and inheritance guidance.
Estate and Tax Planning
The legacy you wish to leave behind is important to you and your loved ones and should be based upon careful consideration and professional guidance. We embrace a collaborative approach to serving our clients and work closely with Thomas E. Scott, CPA and area estate planners for tax and estate planning needs. Clients have the opportunity to become financially organized for the rest of their lives by protecting assets, life insurance policies, and estates – leaving heirs an inheritance instead of a tax bill.
Long-term Care Planning
Too often when individuals require at-home, assisted living, or nursing home care there is no plan in place. Tucson Investment Planners, Inc., with the assistance of Independent Planners Group, develops personalized strategies to help cover the cost of long-term care and protect family assets. Proper planning now can help reduce emotional and financial stress when the need for long-term care arises.